Only a few athletes cut across time, their appeal enduring, their exploits further embellished through nostalgia's warm gaze. In this rare zone, Sachin Tendulkar remains an eternal favourite, especially in the cricketing globe. It seemed as though just the other day he batted, helming India's hopes, while the stands throbbed with the 'Sachin, Sachin' chants.
But time flies and on Monday, April 24 to be precise, the maestro will clock a special half-century while he turns 50. To celebrate the occasion, Boria Majumdar, who earlier co-wrote Tendulkar's autobiography Playing it my Way, has stepped up and curated a book  Sachin @50. The anthology has a string of articles from Tendulkar's inner-circle to the larger world featuring team-mates, rivals and established writers like Gideon Haigh.
Also read | I don't think I am 50, says Tendulkar
Fittingly it is bookended on either side by features from his wife Anjali Tendulkar and elder brother Ajit Tendulkar. "When Sachin played for India, there would be phases when I realised he needed to be given the space required," writes Anjali and it is a pointer to the sacrifices the immediate family made while Tendulkar played top-flight cricket for 25 years. "Sachin, fortunately, was admired by purists and fans alike. Most found his style of cricket attractive. And they loved watching him play," Ajit writes, and being the self-effacing type, keeps the focus entirely on his younger sibling.
Permanent fandom
From Sunil Gavaskar to Amitabh Bachchan, Sourav Ganguly to Sania Mirza, leading lights from sport and the arts besides the common man as epitomised by the forever fan Sudhir Gautam, have all penned their thoughts. And it offers us different nuggets that defined Tendulkar's personality. Everyone has seen him play but not all know him personally and this book tries to bridge that gap.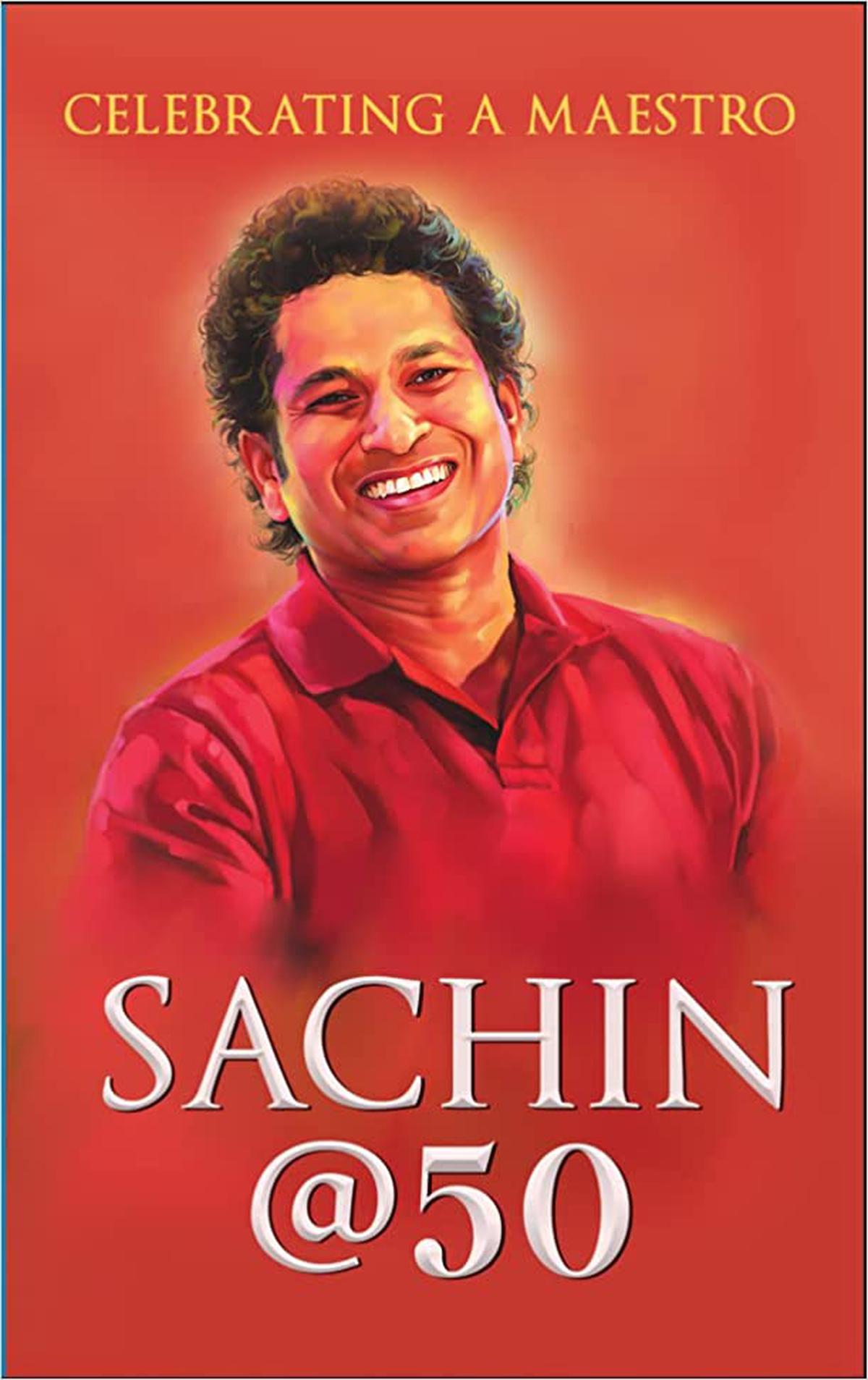 Tendulkar has this awe-factor at play, when he walks in, you can almost feel that halo and that can be overwhelming for some of his teammates. To be fair to him, he always went out of the way to be one of the boys. This trait is summed up well by former India wicket-keeper M.S.K. Prasad, who recalled a chat that Tendulkar had with him: "When we are representing the country, Sachin Tendulkar and M.S.K. Prasad are equals. Don't ever feel you are inferior to me or somebody else is superior. All 15 members of the Indian team are equals."
The 'lil fella' who impressed Sir Donald Bradman is now 50 and while the mists of time race past, Tendulkar's fandom has a certain permanence. This book reiterates that point while the concerned subject retains his boyish charm, reflected in television commercials, and also has an obvious emotional side especially when he sees son Arjun dish out left-arm pace.
Sachin @50, Boria Majumdar, Simon & Schuster India, ₹499.