Vivrant Sharma whacked the ball around in his first outing and so did Mayank Agarwal in his team's last game of the season. But, it wasn't enough for Sunrisers Hyderabad to end on a high.
Cameron Green's maiden T20 hundred and Rohit Sharma's timely fifty gave Mumbai Indians a resounding victory in its last league match of the Indian Premier League's 16th edition.
Massive support
Rohit & Co. then took a victory lap to acknowledge the sea of blue for its support.
With Sunrisers continuing their experimental policy with the bowling attack, the onus was on its batting unit to post a total that would put the Mumbai Indians batting under pressure. However, even a total of 200 for five wasn't enough.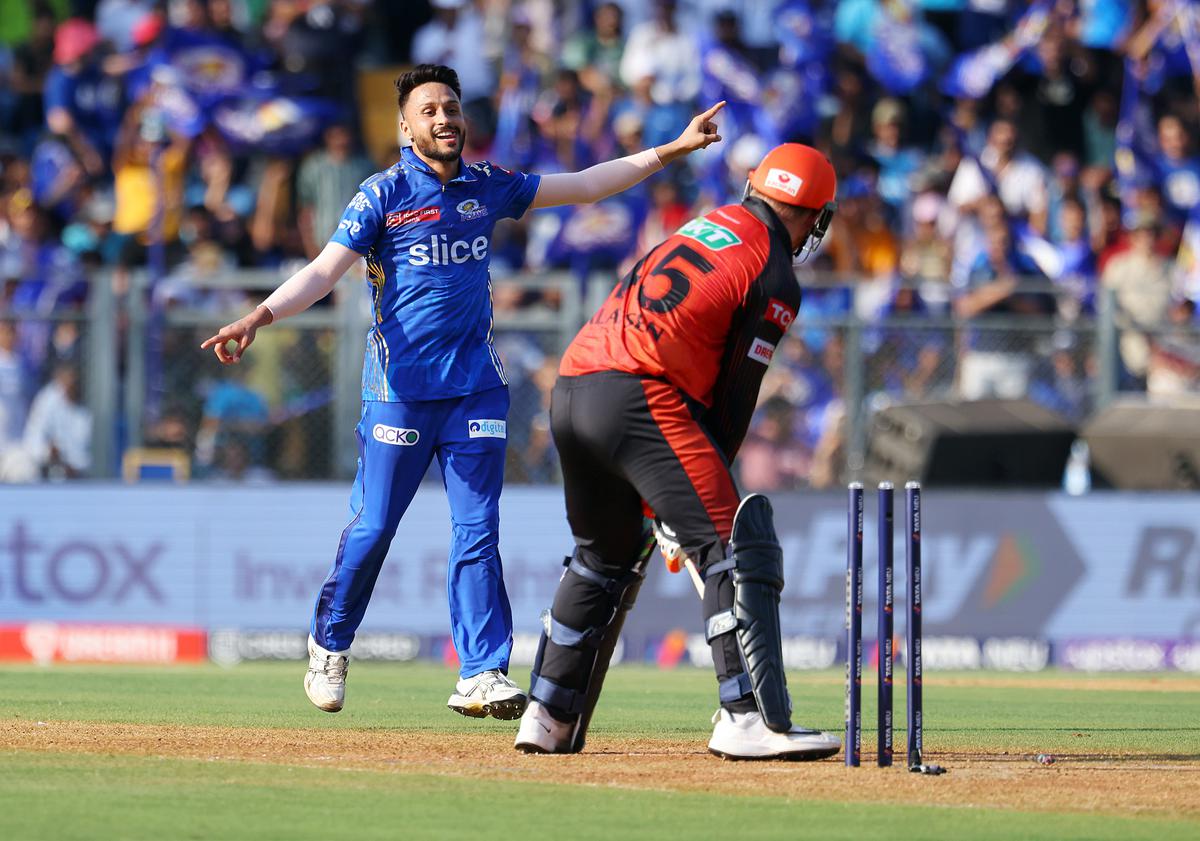 Green demolished the lacklustre bowling attack. Had Akash Madhwal not struck four times in the death overs, Green and his mates' task may have been a lot more difficult. Madhwal's accurate bowling meant, despite the openers raising 140 runs in 14 overs, Sunrisers couldn't run away with the game.
The moment Green punched Bhuvneshwar Kumar straight down the ground for a four off the first ball he faced, one sensed he was keen to stamp his authority in the No. 3 position that he had lost for a while.
Ruthless
Thereon, till he raised his maiden T20 hundred and finished off the game with a swat through mid-wicket, Green was all over a hapless SRH attack. While Rohit was at his stylish best, Green used the long handle to perfection. That he cleared the fence a whopping eight times indicates the ferocity of his onslaught.